Private Parties and Weddings
The sign over our front door reads STONE CHURCH MEETING HOUSE. Historically, a meeting house provided a place for public assembly, and stood as the hub of a community by drawing together neighbors and friends.
Let us host your party or event!
The Stone Church is happy to open its doors to you for a variety of different events! We jump at the chance to host all sorts of functions, including:
Parties (birthday, surprise, going-away, you name it!)
Weddings
Celebrations of Life
Business meetings, talks, and conferences
Music recitals
Community-related functions
Charity events or fundraisers
and more!
We aim to be the most affordable and accommodating function hall in the area.
We offer a banquet menu and our kitchen staff is very happy to accommodate dietary preferences, as well as items not found on the menu. If there is something you'd like please just ask- chances are, we can make it for you!
Please email Jamie at events@stonechurchrocks.com or call 603.659.7700 to kick around ideas and obtain more information on how we can help you throw your dream party!
Charity
Please let us know about your group and your needs, and we will get back to you with details on how we can help!
Past events include:
Harvest Moon Festival benefiting Crossroads House
New England Grassroots Environmental Fund
Waysmeet Center
Newmarket Alliance for Substance Abuse Prevention
Oyster River Project Graduation
Epping High School Project Graduation
Portsmouth Music and Arts Center Student Jazz Show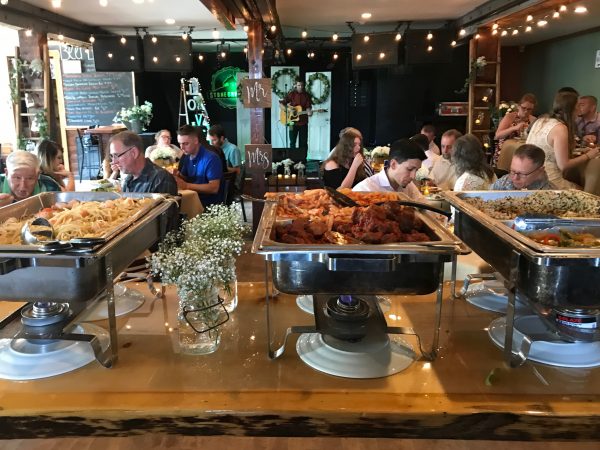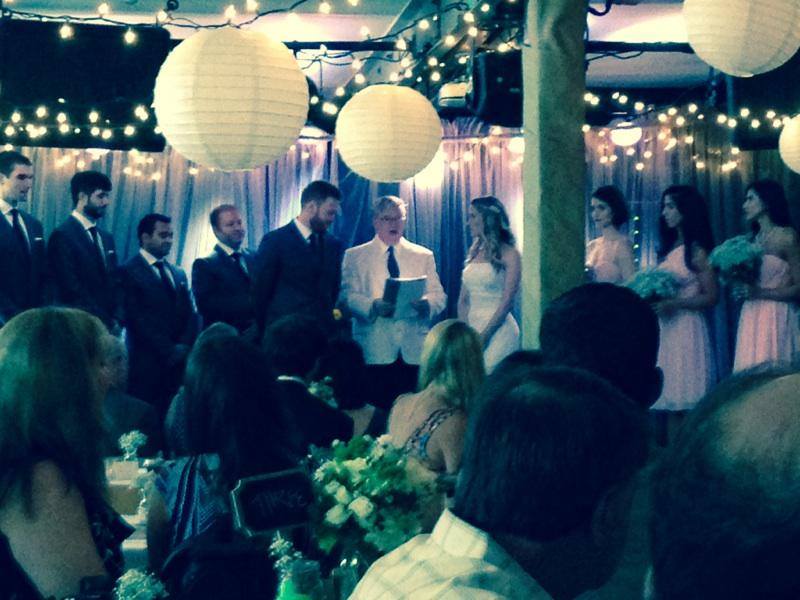 Testimonials
"Our son's wedding was recently held in Lee NH.  Our first intention was to hold the rehearsal lunch at a much larger and more publicized area venue that had also once been a church.  They have a very nice establishment, but because of their size and popularity they were not that interested in being flexible with the logistical details of our event.  By sheer luck, a friend mentioned that we should look into using The Stone Church in Newmarket.  We live an hour away but we made a couple of trips to investigate and sample the food.  We found that the food was superb, we enjoyed sampling the wide selection of local brews, and we thought the casual atmosphere was perfect for our event.  We had the whole place to ourselves until 5:00 when it opened to the public.  This was perfect as we had a few toddlers that could run and dance and just be kids.  At the "lunch" everyone enjoyed the food, brews, sound system, and the relaxed atmosphere.  Our group all stayed till 5:00, no one wanted to leave.  A few guests' travel plans didn't allow them to attend. We really wish that they had been able to join us, but other than that, we wouldn't have changed a thing.  Thank you Stone Church!  We don't live close enough to be regulars, but we will definitely stop by when in the neighborhood!" ~ Steve & Cyndy