This week at the Stone Church Meeting House we're playing host to quite the array of eclectic music!
Start-off the week with the rock-n-roll, funk/dance music of Disco Risque; Treehouse Live opens. Saturday, Gretchen & the Pickpockets bring their unique blend of jazz, soul, and rock-n-roll to the Stone Church with R&B ensemble, Miss Fairchild, opening. Sunday, The Stone Church Sunday School Music Series presents Honest Millie's swing for all ages.

FRIDAY- Disco Risque with Treehouse Live
From the depths of rock n' roll, funk and dance music Hell comes Disco Risque. Formed in early 2014 in Charlottesville, Virginia, guitarist Charlie Murchie, drummer Robert Prescott and bassist John Bruner have spent the past year taking pieces of their souls, personalities and life experiences and manifesting them into notes and lyrics with one goal: To take over the world one sweaty, borderline psychotic music lover at a time. Since adding vocalist and trumpet player, Ryan Calonder, in early 2015 their music has taken on a warmth and soulful body that completes the sound they set out to achieve and a viciously captivating element to their live performances.  Treehouse Live opens with some ElectroFunktronica.
SATURDAY: Gretchen & the Pickpockets with Miss Fairchild
Since banding together at the University of New Hampshire over a mutual love of jazz, soul and rock and roll, Gretchen & the Pickpockets have been sharing their sound with audiences all across the United States. Named after a hometown road with a history for larceny, the group has become known for their unique blend of genres and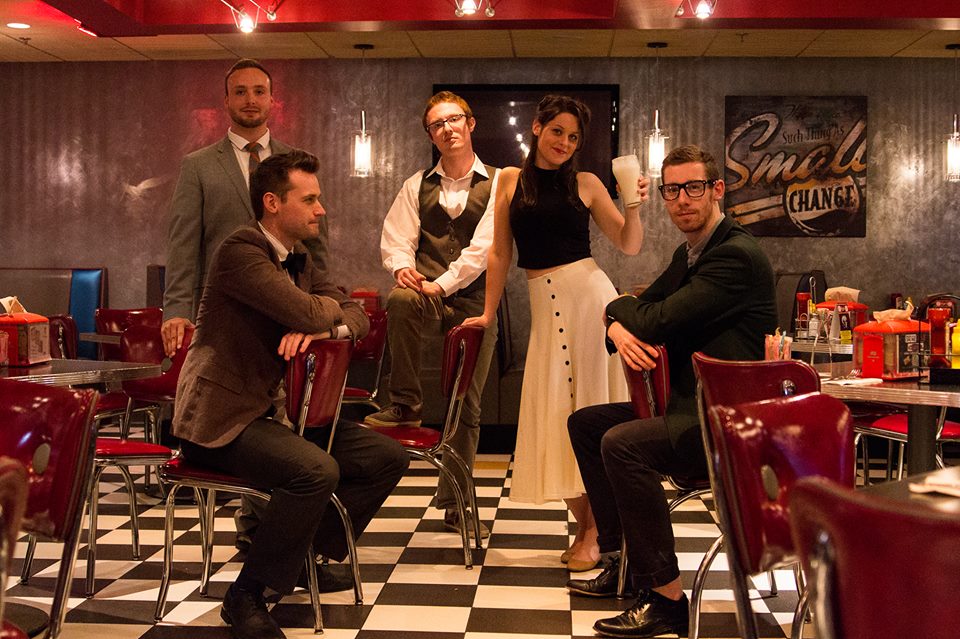 their energetic live shows. Whether it be an old jazz cat, a young punk, or anyone in between, it matters not. Gretchen and the Pickpockets want their songs' messages, attitude, and horn lines to find their way straight into any listener's ears and stay there for some time. Give them a chance, and they might just pickpocket your heart away.
Miss Fairchild opens. Boston's R&B ensemble Miss Fairchild is joyfully committed to The Show; spectacle, musicianship, awe and entertainment. Performing in the grand tradition of the Motown/Stax innovators of the 60's, and the glittery Pop-Funk icons of each succeeding decade, MF exists amongst a new tier of R&B showmanship.
SUNDAY: Stone Church Music Series with Honest Millie
The Stone Church Sunday School Music Series presents Honest Millie! Playing swing tunes about frogs, coffee, spies, and love, of course Honest Millie entretains the whole family!