Happy New Year here at The Stone Church!!!
in Latest News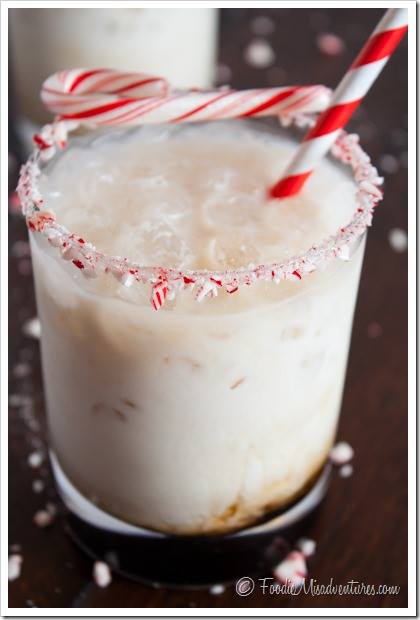 Here at The Stone Church we hope you had a happy and safe New Year's weekend and are ready to come party this weekend.  First we have an early Stone Church Comedy show on Friday night, featuring Matt Kona, then late night The Freestones come with Adam and the Flood opening.  Saturday, starting at 3 pm and going well into the night, we have the Barnstormers XII Music and Arts Festival with 9 bands gracing our stage and 4 artists displaying their work.  Sunday, our matinee show sees the return of local bluegrass outfit Barn Burner's String Band.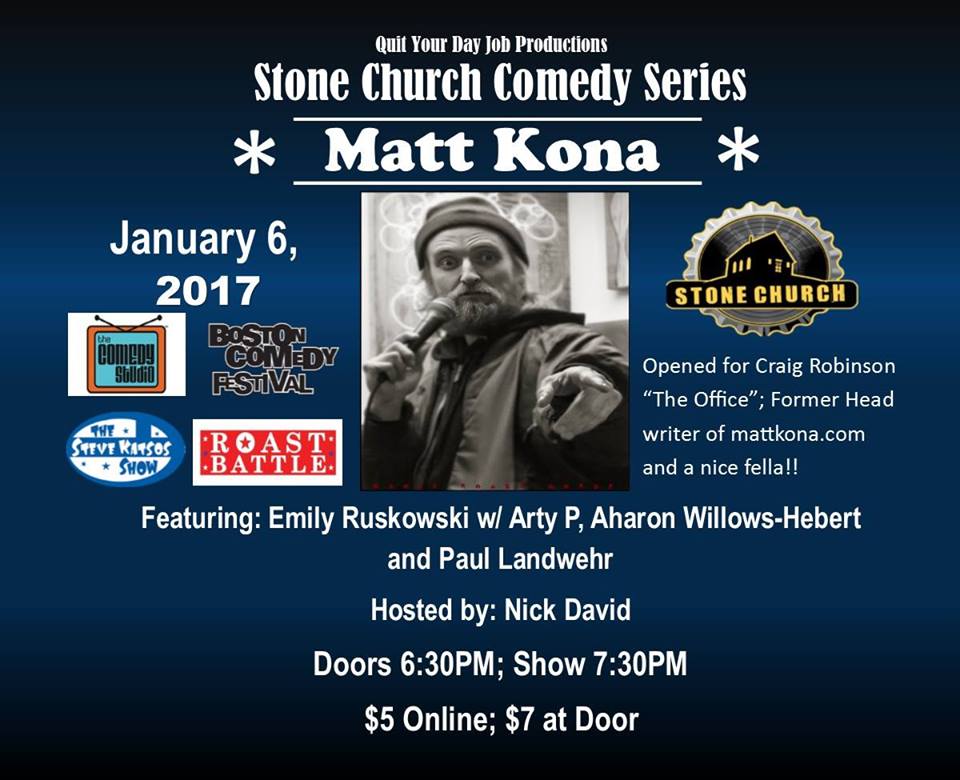 The Stone Church Comedy Series is back with another fantastic lineup! We have headliner Matt Kona (Opened for Craig Robinson from "The Office", Boston Comedy Festival, Comedy Studio, Producer of "Roast Battle- Boston") featuring Emily Ruskowski (Opened for Maria Bamford, Women in Comedy Festival, Boston Comedy Festival), Arty P (Limelight Comedy Club, Hot Queso Comedy), Aharon Willows-Hebert (Portland Comedy Co-op), and Paul Landwehr (Laugh Boston) All hosted by Sara Robertson (Women in Comedy Festival)
Doors at 630; Show 7:30-9 pm.
$5 Adv, $7 D.O.S
The Freeston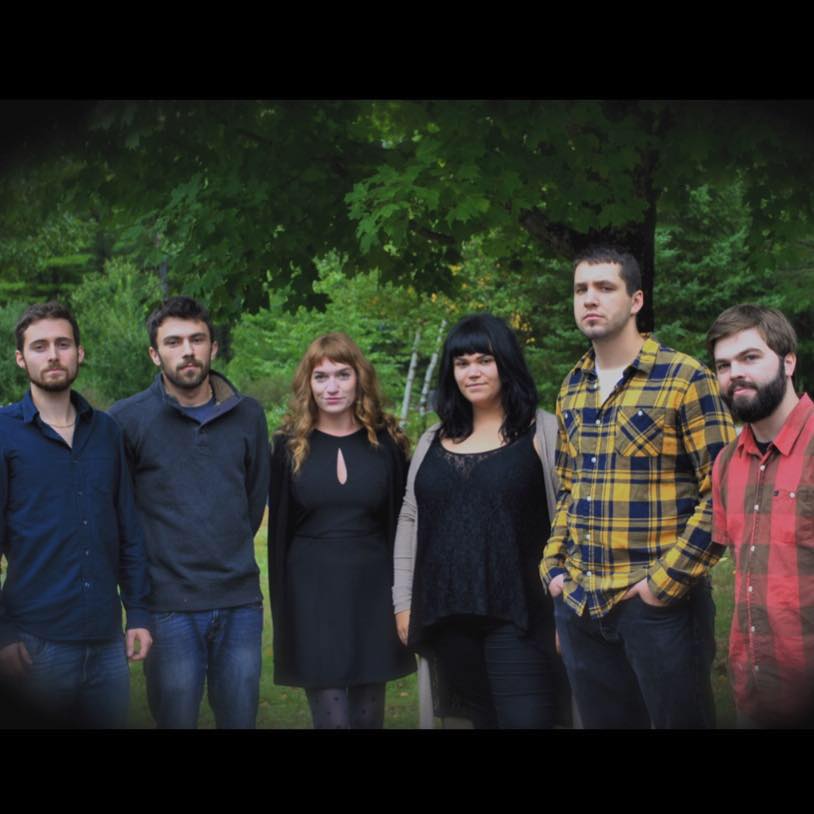 es is a blues band that combines country, rock, jazz, reggae, folk, and funk into tasty jams.
Adam (formerly Adeem) has always been caught in the flood. The onslaught of ideas, the rush of sounds, the chaos of creating. From project to project, rapper/singer Adam Arnone has always sought new ways make music. Now, he's traded in samplers, records, and turntables for instruments. His sound is pure passion. Humble and aggressive, the music is strong and purposeful. Singing and rapping take turns pushing the point across—calm to beautiful to heavy to raw. His voice reaches through the static of the room as he screams his prayers to the ghost of Muddy Waters. Channeling the blues one moment, twisting words into new shapes at crazy speeds the next. The Flood—a four-piece band that includes guitars, drums, and bass, instruments that existed before the electric days—lends depth and texture to Adam's expression.
Show at 10 pm
$5 Adv, $7 D.O.S.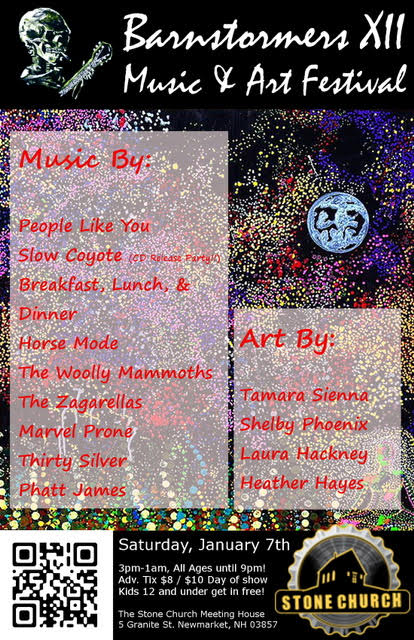 Barnstormer XII Music and Arts Festival
Show at 3:15 pm
$8 Adv, $10 D.O.S.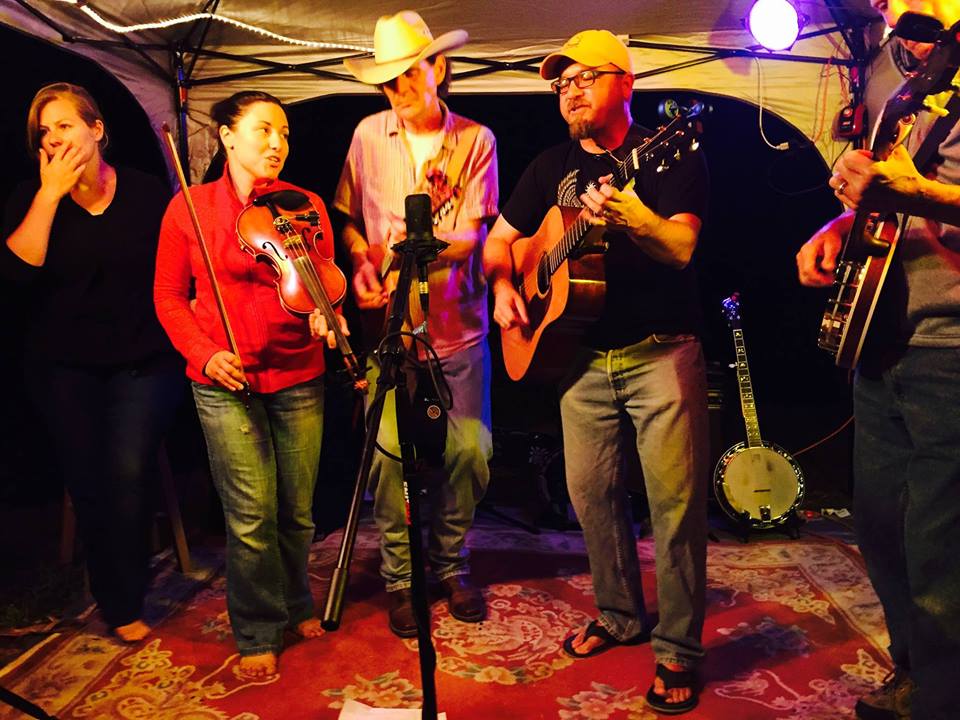 The Barn Burners String Band brings you raucous acoustic music, inspired by bluegrass, Americana, folk, & rock. Wear yer foot stompin' shoes, yer gonna need 'em!
Show 4:30-6:30pm
FREE All Ages