November is here at the Stone Church, are you?
in Latest News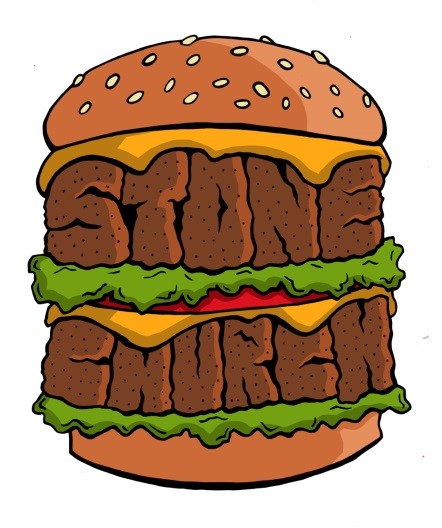 Early Friday night we have a very special guest, Amy Tee, join Josh Day for a night of comedy.  Then late night The Jauntee comes to rock the house with Electric Love Machine opening.  Saturday, Mike Morris and the Porch Party Mamas will be in the Church early and then Bella's Bartok brings their high-energy unique carnival punk sound with Barefoot Young opening.  Sunday, come for the Stone Church Sunday School Music Series presenting Honest Millie!
The Stone Church Comedy Series is back with a hilarious night of comedy!  Hosted by Josh Day, featuring Amy Tee. Mentioned in Curve magazine as one of the "funniest lesbians in America", Amy Tee is a regular performer at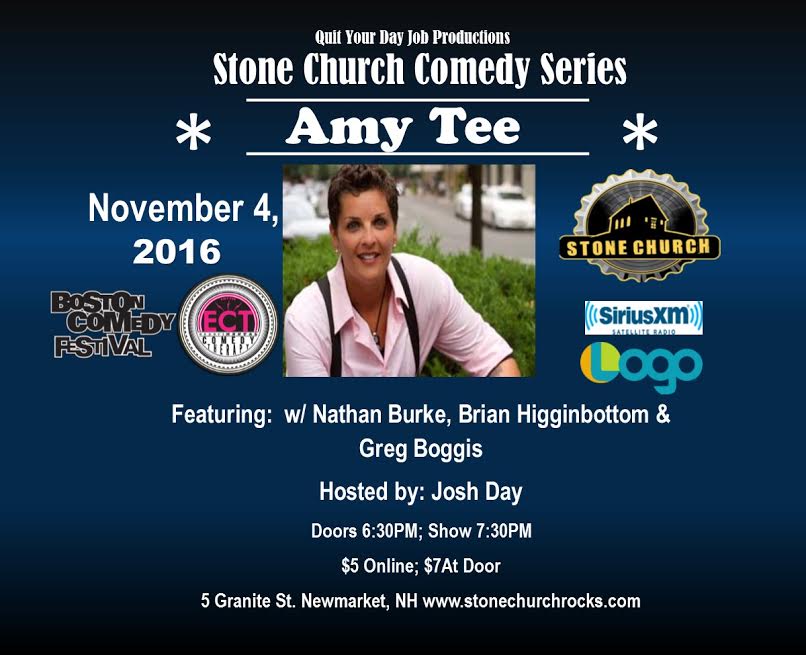 the Boston Comedy Festival, and also featured on Sirius XM Satellite Radio & LOGO television network.  Supporting comedians include:
Luke Touma (Limelight Comedy Club, Hideout Standup Sampler, McGreeveys Comedy Night)
Nathan Burke (The Comedy Festival)
Brian Higginbottom ( McGreeveys Comedy Night)
Greg Boggis (Steve Katsos Show) Hosted by Josh Day (Opened for Dave Attell)
Tickets $5 Adv. $7 D.O.S Show at 7 pm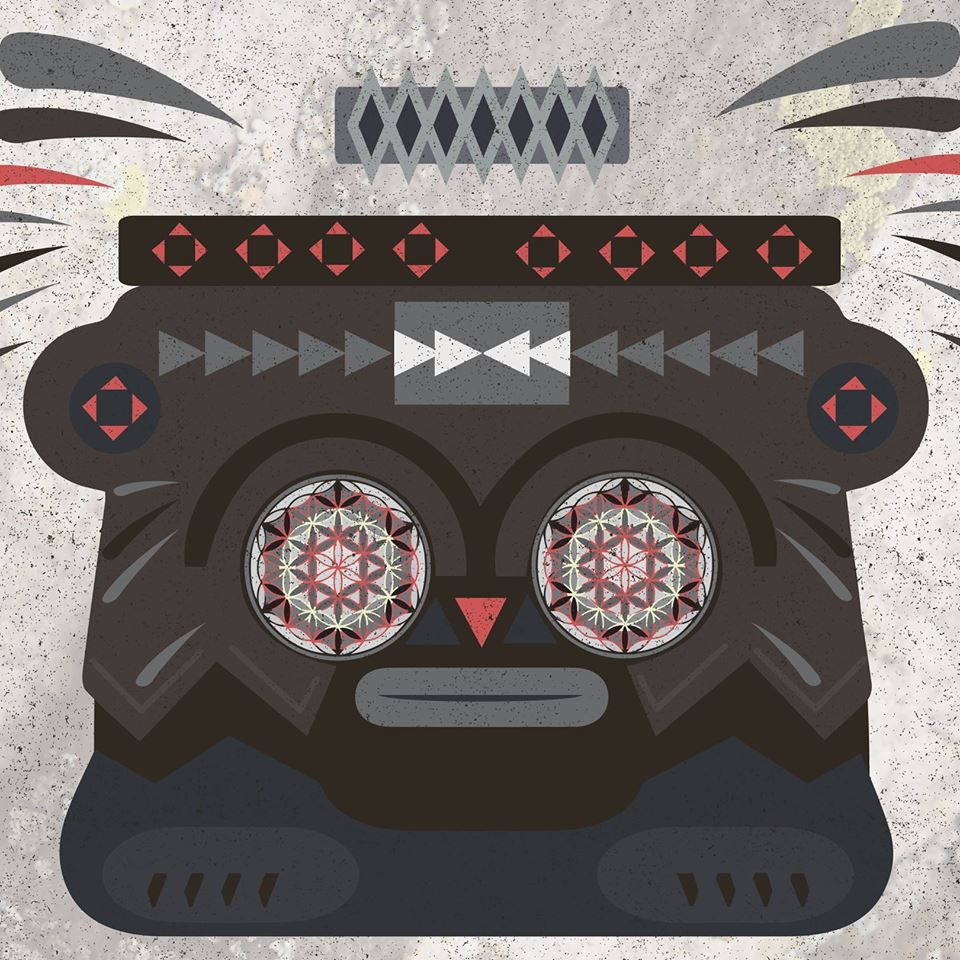 Drawing influence from a wide variety of bands,
The Jauntee
improvisational landscape spans multiple genres, including: Funk/Rock/Jazz/Progressive/Bluegrass/Psychedelic and Ambient music. They aim to push the boundaries of improvisation, embrace the moment and create an engaging experience for everyone in attendance.
Electric Love Machine
(ELM) is best described as an outer space adventure through sound, infused with doses of electronic funk, traditional Americana and improvisational jazz, and whose foundation is built on a sense of community. Their first full-length album, XenofoneX, touches upon the aural sense, and travels through one's heart, makes a stop in the brain, all while travelling across the cosmic plane.
Tickets $6 Adv. $8 D.O.S., Show at 10 pm
Mike Morris and his FreeStyle Folk is an energy-charged frenzy of guitar, fiddle, wit and song. With bluesy vocals and bass-heavy guitar playing, performed on a Martin 00015M, his sound moves effortlessly from folk and blues to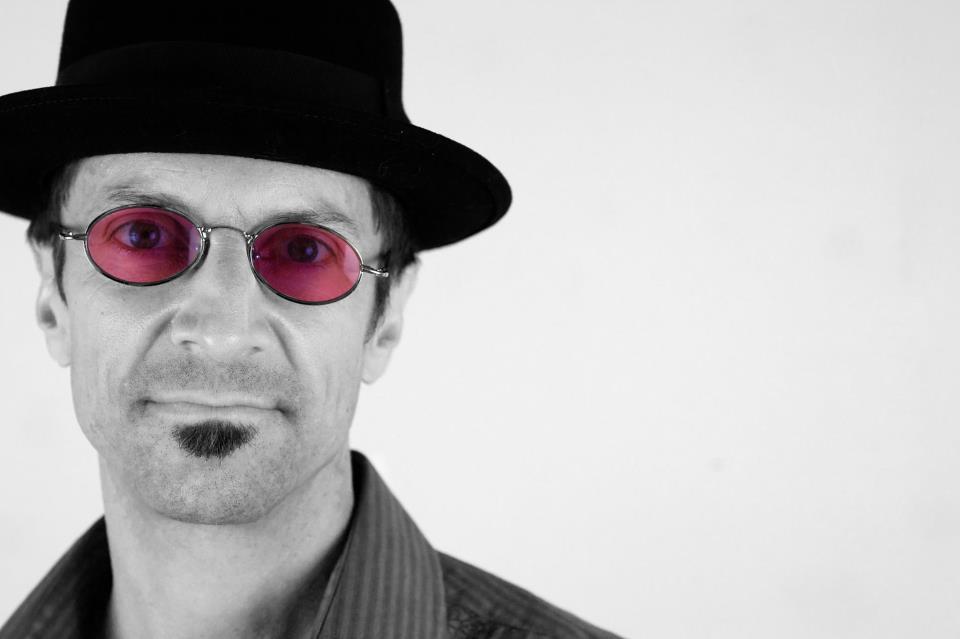 rock and rap. With a distinctive percussive style that sets him apart from other solo artists, Mike turns the guitar into a kick drum, using slaps, pops and harmonics in a way few solo performers do. "The acoustic guitar is an incredibly expressive instrument," he says, "and yet there's something so simple about it. The electric guitar may have changed the world, but the acoustic guitar keeps it turning…
Americana folk/blues roots band Porch Party Mammas opens. Inspired by playing and singing each others songs at their own "porch parties", these established Boston area musicians and singer/songwriters decided to combine their individual talents and create their own brand of Urban Folk, Country and Blues.
Tickets $6 Adv. $8 D.O.S., Show at 7 pm
To understand Bella's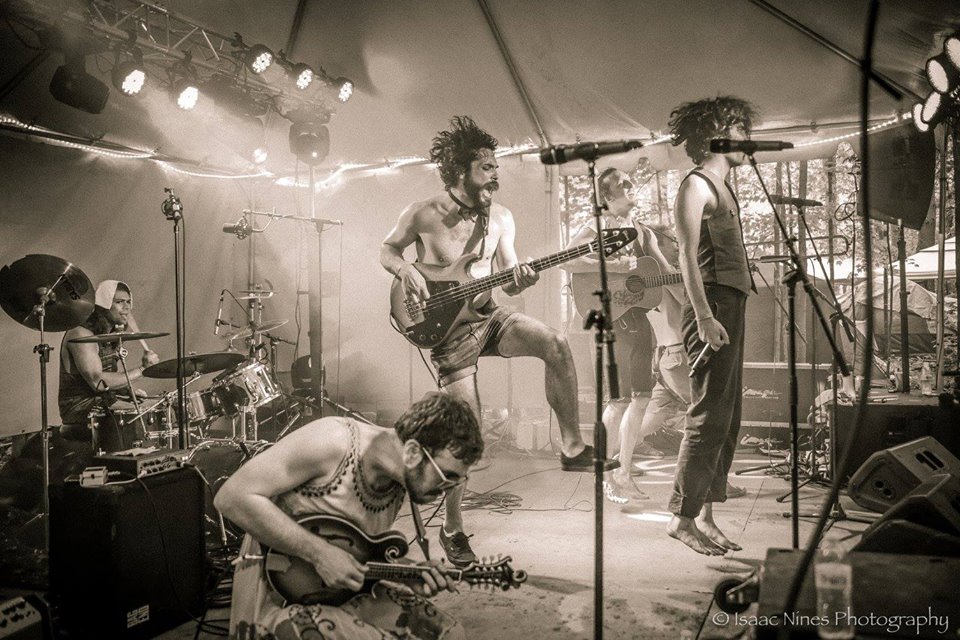 Bartok, imagine what you would get if Salvador Dali and Toulouse Lautrec were fronting the Moulin Rouge's house band, and you have the exuberant spectacle that is Bella's Bartok. Described as "about as much fun as you can have with your pants on" (Dan Wolovick, Two Way Monologues), this 6-piece powerhouse melds Bohemian Klezmer Punk with pop sensibilities into an eminently danceable party. The diversity of musicians that make up Bella's Bartok, combined with their boundless energy on stage, not only compels you to dance, but has been known to break a dancefloor, or two (or three, but who's counting?).
UNH's Barefoot Young opens. The band is an energetic rock band, combining styles from Red Hot Chili Peppers, Sublime, and twenty one pilots. Keeping a fresh sound and different influences from song to song
Tickets $10 Adv. $12 D.O.S., Show at 10 pm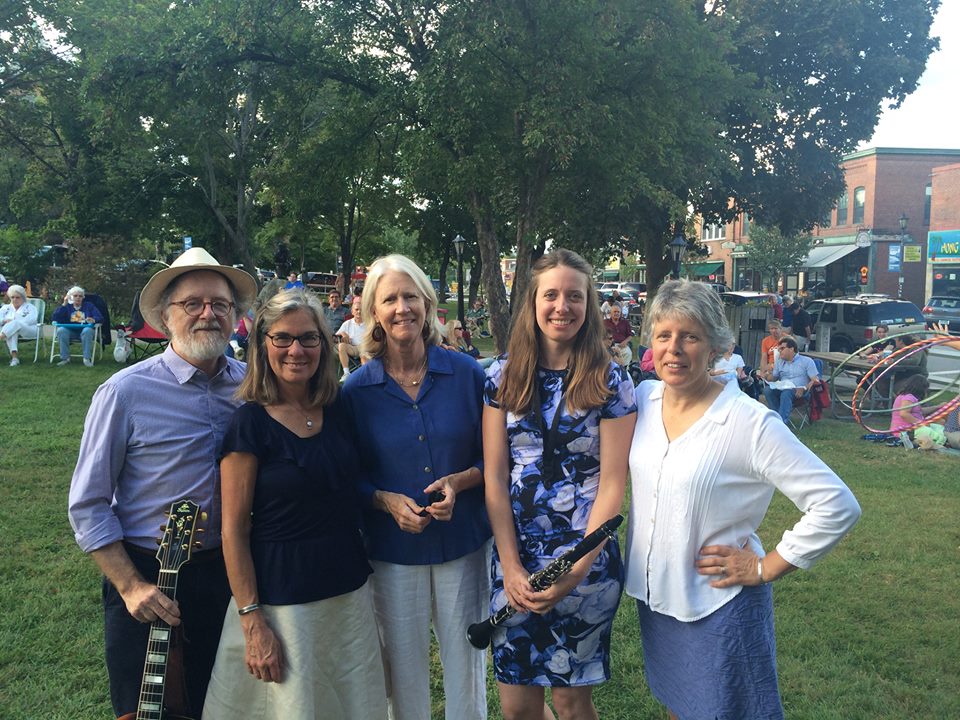 The Stone Church Sunday School Music Series presents Honest Millie! Playing swing tunes about frogs, coffee, spies and love, of course, Honest Millie entertains the for the whole family!.
FREE, ALL AGES, Show at 4:30 pm
Coming Soon