We've got some goodies this week at The Stone Church!
in Latest News

Next week on Friday The Stone Church brings you a dose of Americana with Floodwatch; Halo and the Harlots opens. Then, on Saturday night, we've got some dance fusion/neo psych/funk with Brooklyn NY's Chromatropic. Cousin Earth opens with some folk/rock/fusion and NH's Amulus also joins in with some genre-bending improvisational rock. On Sunday afternoon we've got a free all-ages matinee show when The Stone Church Sunday School Music Series presents the Bluegrass Bureaux Cats.
Floodwatch is a heavy dose of rock Americana. Feel free to categorize at will. The band features the searing slide, elegant uke, and soulful vocals of David Steadman, and the thunderous bass, keys and backing harmonies of James White. Jeff Broady's drums bring an elegant violence and expansive dynamics to the music. Collectively the band's hope is to exist in this ever growing musical world, and to find peace of mind in our musical journey.  Halo and the Harlots opens.
Then, on Saturday, we start off with a special edition of the Stone Church Comedy Series, with PJ Thibodeau (Comedy connection) headlining.  Then, immediately afterwards, we've got Chromatropic with Cousin Earth and Amulus.  of Chromatropic, Jack Sheehan of Live for Live Music had this to say: "There are times where it's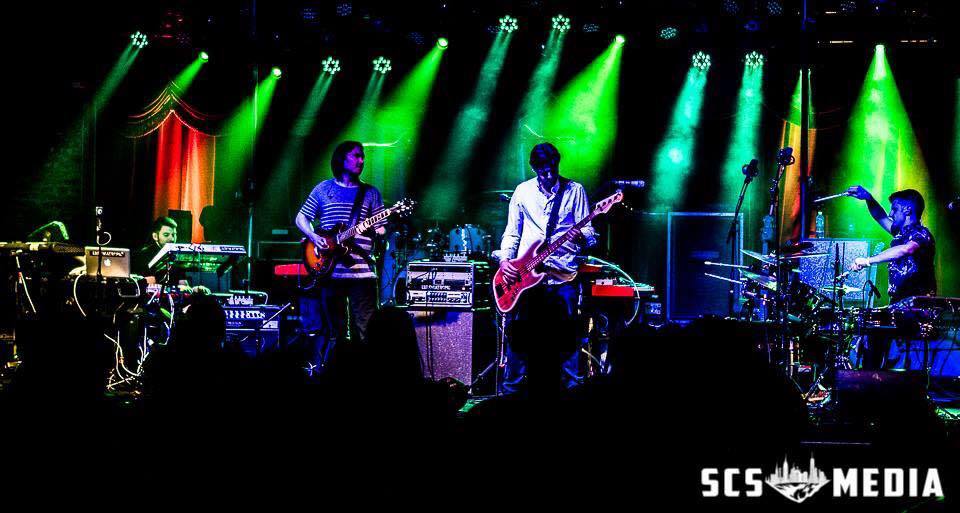 breakbeat, times where it's Jazz Fusion, they modulate, arpeggiate, do these really crazy moves and bring the jazz back to dance music. I haven't heard a group that sounds like this yet. it's an adjective; Chromatropic."   Brooklyn-based Folk/Rock/Fusion Band Cousin Earth opens. With both an original repertoire and a vast array of covers, Cousin Earth spans a wide range of musical styles bringing both a sense of playfulness and technical ability to the music many people know and love. From bluegrass to electronica, this band will take any song and uke-i-fy it. Dover NH's Amulus also opens.   Amulus is an American genre-bending improvisational rock band that continues to turn heads, striving to make each show a unique experience for the fans.
Join the Comedy Facebook Event!
Join the Chromatropic Facebook Event!
On Sunday, enjoy some bluegrass at The Stone Church Sunday School Music Series' free all-ages show with the Bluegrass Bureaux Cats!
Video: Chromatropic at the Brooklyn Bowl