What's happening, this week at the Stone Church
in Latest News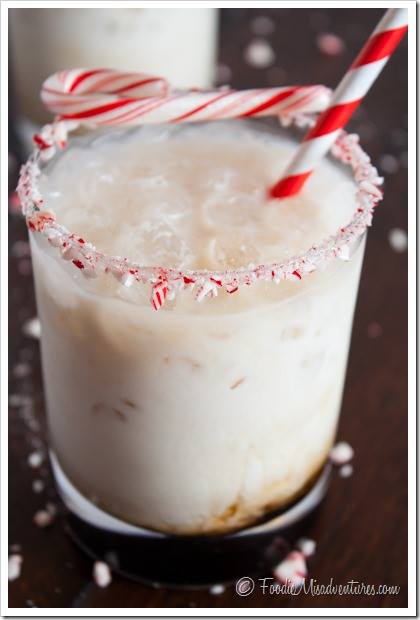 The Patriots won!!!  What are you going to do with yourself until Feb. 5th?  Come listen to some live music at the Stone Church, of course!  This Friday, Truffle comes in and takes over the night with Mister F opening.  Saturday, our early show has local music teacher Mark Davenport hosting Rokskool Winter 2017.  Then late night,  Gretchen & the Pickpockets play with Analog Heart opening.   Sunday, The Opined Few, returns for their monthly residency.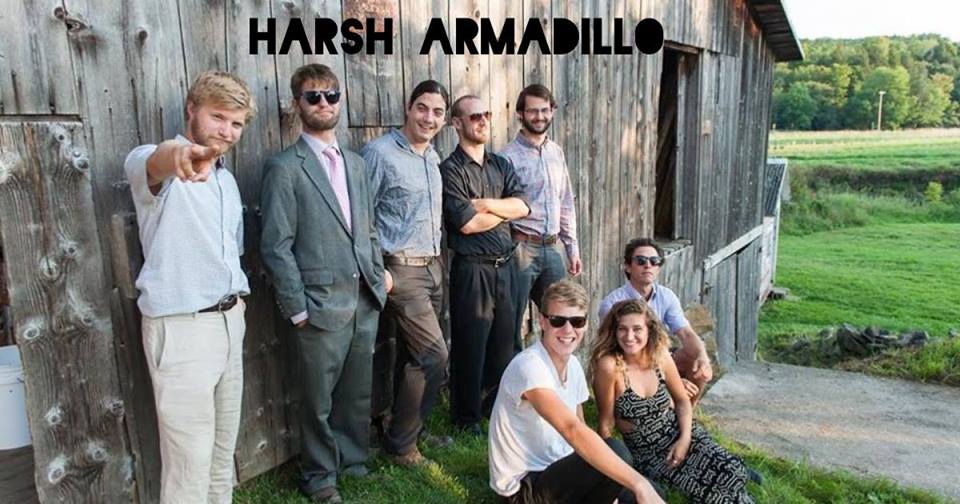 Harsh Armadillo is a 9-piece steamroller out of Portsmouth, New Hampshire. They combine funk and hip-hop roots to produce an original live sound that gets the party thumpin'—It's all about bringing you deep into that pocket groove, and then spitting you back out with a melted face and burnt insoles. Come experience the love!
Mister F opens. Describing their sound as "neat and clean, hard and dangerous", Mister F's calculated yet danceable fusion-fueled sound provides something for both musicians and listeners alike.
Tickets $12 Adv. $15 D.O.S.
Show at 9 pm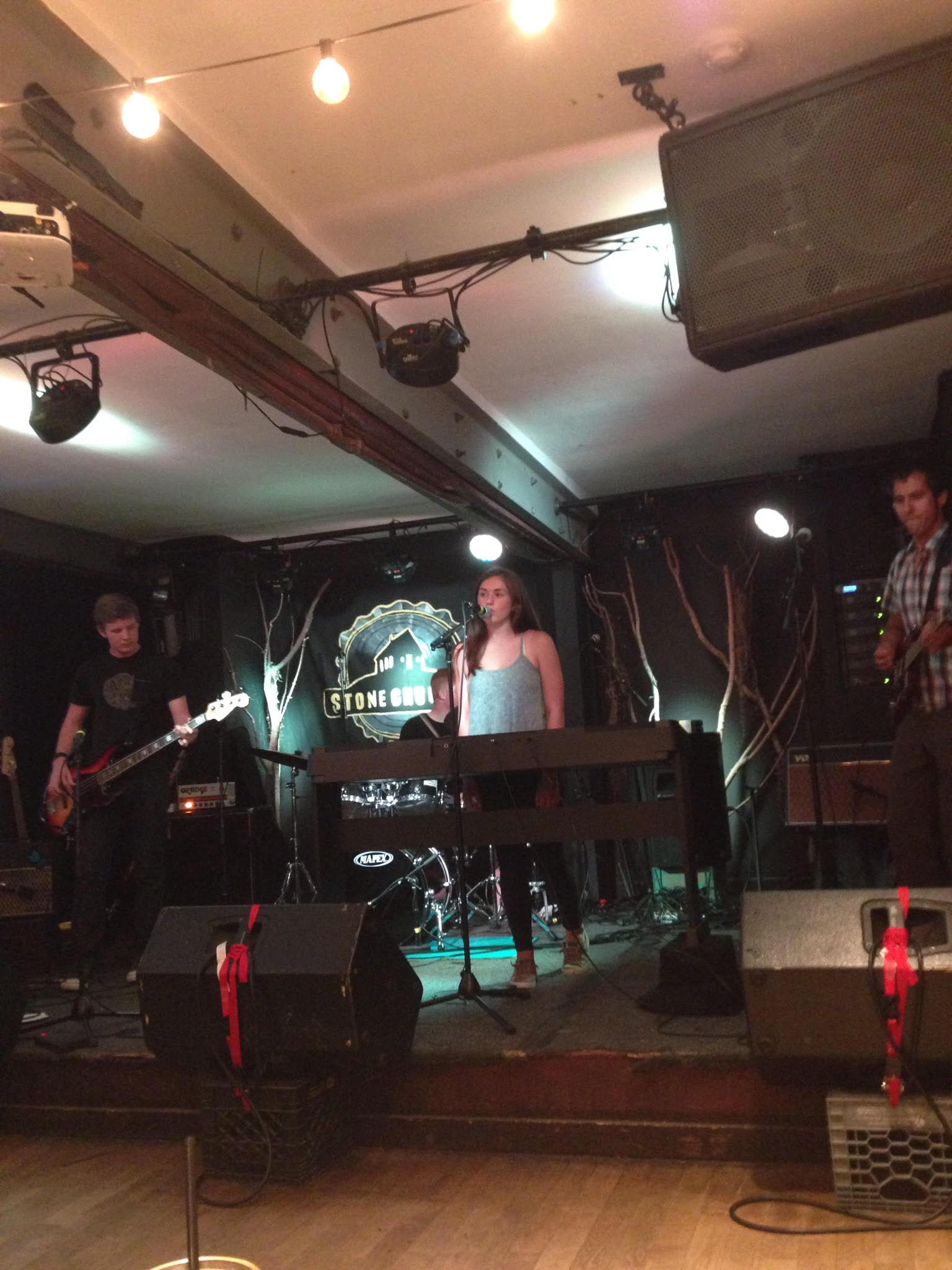 Local music teacher Mark Davenport hosts an evening of popular rock/pop covers. Featuring up-and-coming Seacoast musicians performing together as the final event of Rokskool Winter 2017. Come out and support some local budding artists!
Free, All Ages Show 5-7 pm
Since banding together at the University of New Hampshire over a mutual love of jazz, soul and rock and roll, Gretchen & the Pickpockets have been sharing their sound with audiences all across the United States. Named after a hometown road with a history for larceny, the group has become known for their unique blend of genres and their energetic live shows. Whether it be an old jazz cat, a young punk, or anyone in between, it matters not. Gretchen and the Pickpockets want their songs' messages, attitude, and horn lines to find their way straight into any listener's ears and stay there for some time. Give them a chance, and they might just pickpocket your heart away.
"When energy and raw talent collide, you find yourself listening to the memorable, ear-catching tunes of a band like Boston-based Analog Heart. Liz Bills' vocals soar over her bandmates' powerhouse sound, a hearty blend of indie rock with a touch of pop, and together they create music that is distinctly all their own." – www.Top-40Charts.com
Show at 9 pm
Tickets $6 Adv./$8 DOS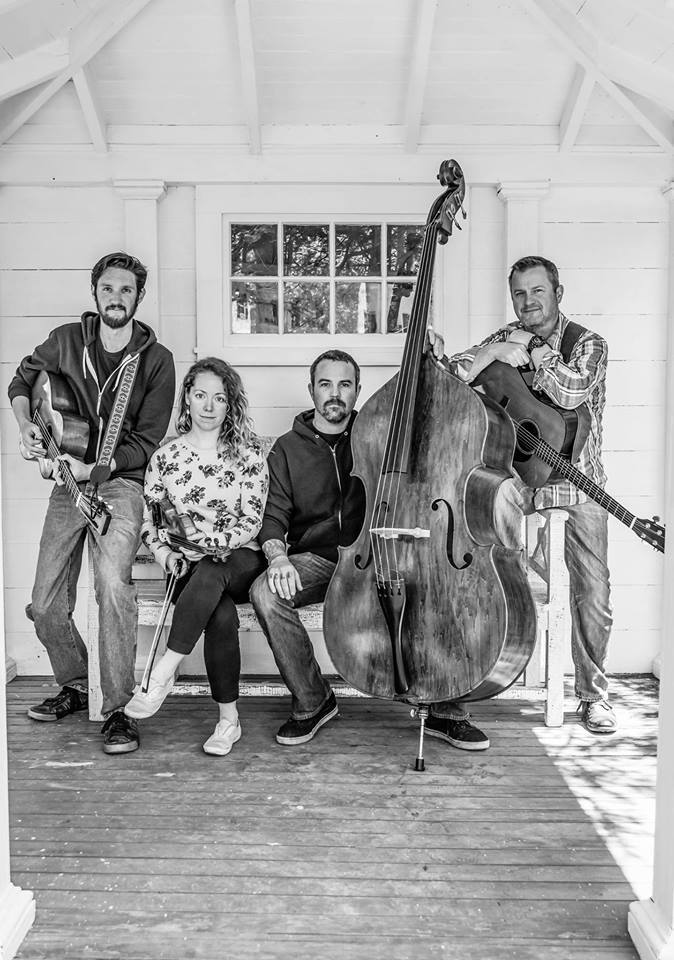 In the spring of 2015, multi-instrumentalists and songwriters Scott Heron, Steve DeLong and Bob Jubert came together to form
The Opined Few
to share in their passion for American roots music. The band has since performed regularly throughout their home state of New Hampshire and the surrounding New England area. In early 2016, the band recruited fiddle player and singer Betsy Green, one quarter of the Massachusetts sister-group, The Green Sisters.
The band's down-home sound resonates familiarly, drawing influences from American folk, blues, bluegrass, and rock 'n' roll. The quartet delivers high-energy and passionate performances often while huddled around a single condenser microphone. Their brilliant, three-part harmonies coupled with an array of stringed instruments coalesce beautifully, offering a raucous, electrified experience while still remaining a purely acoustic act.
Show at 4:30
FREE